It Is Time To Click And Chill With OurPass!
September 21st, 2021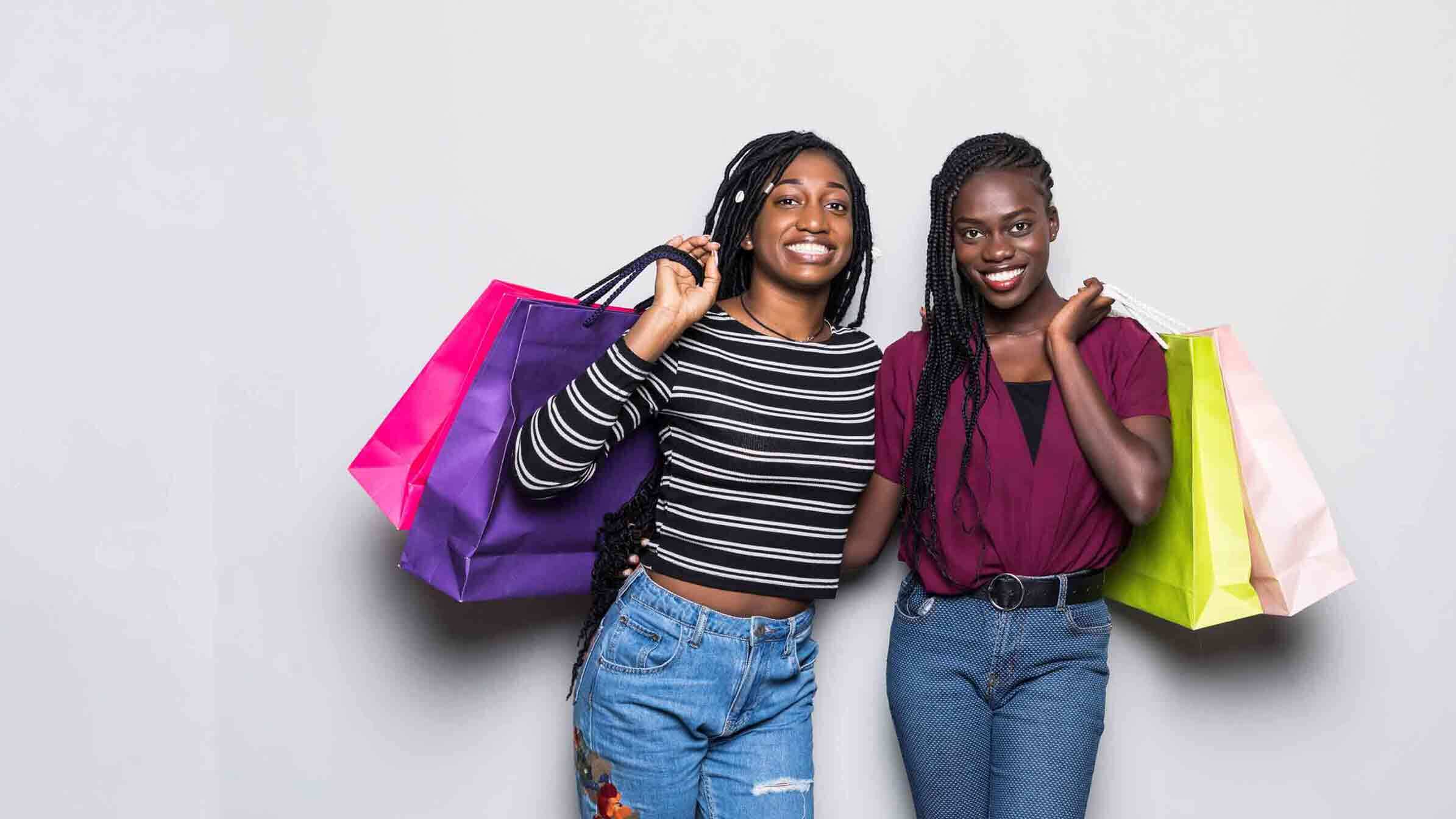 The rapid pace of digital transformation in the world today is aiding the growth of African eCommerce. The adoption of smartphone and mobile-driven technology has increased internet penetration on a continent with great potential for a vast digital audience. This digital audience of young people increasingly has less patience for tedious, dull or mundane tasks that do not meet the realities of the fast-paced world they live in or fulfil their desires, especially while shopping for their favourite items online. In response, stakeholders are evolving to provide more reliable and consumer-centric solutions that elevate a consumer's online shopping experience. We understand the need and importance of building sustainable eCommerce solutions; that is why we created OurPass - the one-click checkout technology.
OurPass is the fastest, one-click checkout for digital commerce, introduced into the African digital marketplace to enhance and improve the success rates of online business sales.
It provides customer satisfaction by eliminating the unique problem of filling out multiple, long and boring checkout forms while shopping online.
The OurPass app is the fastest way to check out while shopping online. It is a secure and reliable product that allows you to make payments for your purchases and ship to your designated delivery address for free in just one click. You never have to fill out another checkout form once you have signed up on the OurPass app.
As an online shopper, you can redefine your shopping experience with eCommerce stores that have OurPass integrated. Checking out no longer has to be a hassle. You can also enjoy a seamless experience with Storemia, by OurPass - our online marketplace that allows small businesses to sell their products online while giving their customers the benefits of checking out with OurPass.
Merchant businesses on Storemia enjoy the many benefits that the platform offers, including 0.8% per transaction capped at NGN 1,000; automated delivery for all orders; free delivery to customers and overall, an increase in sales because customers pay faster, easily, and without stress. These benefits are, however, not limited to just merchants on Storemia. Merchants with existing eCommerce stores can integrate the OurPass API with their existing eCommerce platforms to enjoy similar benefits to Storemia, exclusive of free delivery to customers.
Here's what you can do with OurPass: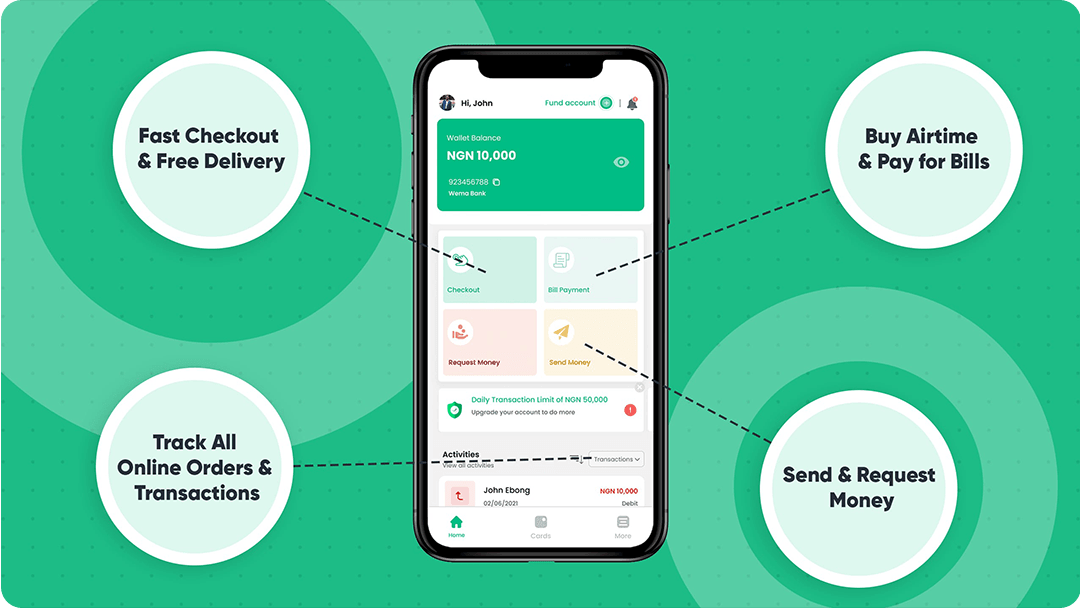 Fast Checkout & Free Delivery: The app offers a seamless one-click checkout experience for eCommerce transactions. Online shoppers who use the app can enjoy the benefits of a quick and easy checkout process, and still get their orders delivered to them for free. Whenever a user checks out with OurPass while shopping online, partner delivery agents; are notified immediately. The user's order is then picked up and instantly shipped for free.
Send & Request Money For Free: OurPass users can send money to any valid Nigerian bank account or to another OurPass user at no extra charge. You can also send payment requests and reminders to anyone. OurPass has high-level encrypted security features that safeguard a user's personal information, so you never have to worry about the safety of transactions within the app.
Pay for Bills: The app allows users to make unified payments for utilities and essentials like electricity and cable bills safely and with ease.
Track All Online Orders & Transactions: The OurPass app has an intuitive user interface that allows users to track the status of their online orders and transactions. Our active customer support also provides assistance to users who need help while using the app.
Buy Airtime: Users on the OurPass app can easily recharge any mobile line directly from the app.
To start enjoying the exciting benefits that the OurPass app offers, download the app from the Google Play Store or App Store, create an account and join thousands of people enjoying access to the fastest checkout process in just one click!
Connect with us, join our vibrant community on Facebook, Twitter, Instagram, LinkedIn and YouTube, and stay up to date with the latest information about our services.